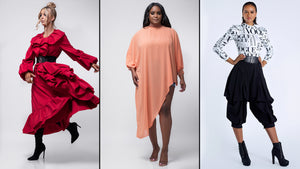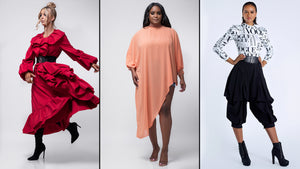 10% OFF ON ALL ORDERS PLUS FREE SHIPPING!
Make us your new women's fashion destination.
"Our mission is to empower women to look
their best, transform their image and discover their inner style queen."
GLAMORE, an online women's boutique and
personal styling service, offers the latest luxury fashion trends, exclusive designer
women's clothing, statement jewelry pieces and accessories that are
unique and not sold anywhere else. Our styles range from elegant, classic to
fashion-forward and runway, including plus sizes. All our fashions including
accessories are intended to make a fashion statement so you can 'stand out'
instead of 'fitting in' and you will experience the "Wow Factor" every time you
have on a GLAMORE selection. We stay on top of the latest fashion
news and style trends so you're always up to date.
All of our items are carefully curated for HIGH QUALITY and standard and all our silver jewelry are made of high quality rhodium which is tarnish free.

Latest News
Bella Fashion Show
To truly make your show unique, we bring the latest trends to you. We had the luxury of showcasing some of our clothing line in the 2021 Bella Fashion Show in Dallas, Texas.
As a fashion marketing expert, we work closely with stylists and
marketing teams to plan and coordinate all aspects of a fashion show, including model casting, marketing and production.